At Terranova DMC, it is one of our top priorities to keep our travel partners informed on exciting developments from our premier hospitality suppliers. We know how important it is for agents to have the latest news so we can continue crafting incredible and personalized Costa Rica itineraries for our clients. That's why we are thrilled to share updates from two top hotels that have undergone incredible renovations - Nayara Tented Camp and Nayara Gardens, and Four Seasons Papagayo.

Nayara Tented Camp has unveiled a new holistic spa while their exquisite Arenal Pool Casitas have been completely rebuilt and refurnished into sanctuaries of serenity with private plunge pools. 
Four Seasons Papagayo has also revealed a contemporary coastal oasis after extensive enhancements including a new beach club, wellness sanctuary, transformed kids area and sustainably renovated golf course. With these remarkable renovations, both properties are now ready to deliver unforgettable elevated guest experiences in two of Costa Rica's most idyllic settings.

As a valued travel partner, we want to make sure you have all the latest news on our premier hotel partners so you can continue crafting amazing Costa Rica itineraries that wow your clients. Please let us know if you need any assistance or have questions as you update your offerings featuring these renewed luxury havens.

Nayara Gardens, one of Nayara Resorts' acclaimed properties in Costa Rica is renowned for its comfortable, beautiful, and award-winning accommodations that entice you to stay in and immerse yourself fully in the ambience. 
This magnificent eco-resort, immersed in the lush rainforest, features stunning rooms and suites surrounded by verdant foliage and sweeping canopy views. Each includes a balcony with a jacuzzi and a private garden with an outdoor shower, allowing guests to bask in the magical setting.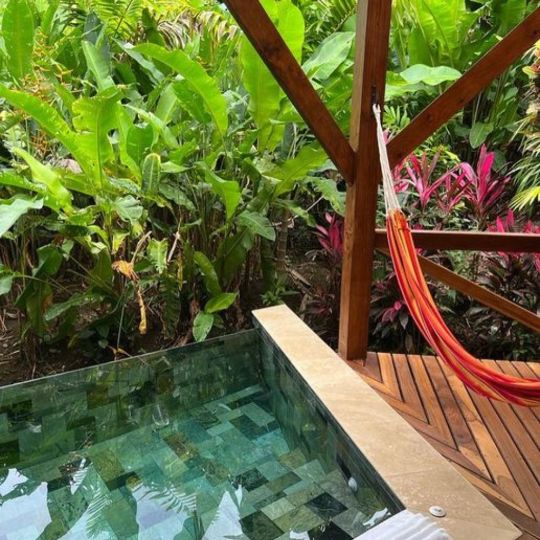 These accommodations have won numerous accolades, including Travel+Leisure's World's Best Awards. After a day of adventures, unwind at the renowned Nayara Spa where western treatments blend seamlessly with natural ingredients to soothe mind and body. 
With three exceptional restaurants and more, Nayara Gardens is a tropical oasis where nature and luxury harmonize to create an unforgettable Costa Rican retreat. The resort's rooms invite you to relax in comfort and beauty amidst an idyllic jungle paradise.
At Terranova DMC, we are delighted to tell you about the transformation of the Arenal Pool Casitas following extensive renovations and remodeling. Each casita now provides an ideal balance of privacy, refined elegance, and seamless connection to the natural splendor of the rainforest surroundings.
Guests can enjoy complete relaxation while lounging by their private plunge pool overlooking the sprawling garden vistas. The interiors evoke a sense of tranquility with bright, airy spaces and attractive, modern décor.
Nayara has crafted every detail to ensure the casitas offer a luxurious haven for an unforgettable stay immersed in the vibrant Costa Rican jungle. Allow us to provide you with a sublime rainforest retreat embracing the 'Pura Vida' way of life.



Nayara Tented Camp has unveiled Sukha, an innovative new outdoor spa set to elevate the wellness experience. Sukha, meaning 'balance' in Sanskrit, reflects the resort's holistic approach to wellbeing. While indulgent spa treatments abound, offerings also feature sound healing, meditations, yoga and more to nourish the mind, body and spirit. The circular layout nurtures energy flow and inner peace. At Sukha, guests can realign with nature's healing rhythms and emerge wholly rejuvenated.

As longtime partners of Nayara Resorts, we are thrilled they have introduced this enriching new spa concept focusing on holistic balance and vitality. The cutting-edge amenities at Sukha allow travelers to not only relax but to reconnect with their best selves through the restorative power of nature. We look forward to crafting immersive itineraries for our clients showcasing Nayara Tented Camp's wellness innovations. Please reach out for details on integrating this rejuvenating rainforest retreat into your designed vacation with Terranova DMC. 

Four Seasons Resort Peninsula Papagayo has been renewed with a grandeur that casts a contemporary perspective on the quintessential coastal retreat. This fresh chapter unveils an elevated guest experience, displaying a modern interpretation of coastal luxury.

The resort's enhancements introduce the Virador Beach Club, a sanctuary of relaxed extravagance; the new Wellness Shala, constructing a "home for wellness" through an architectural marvel; an immersive reimagination of Kids For All Seasons; and a sustainable renovation of the acclaimed Arnold Palmer Signature Golf Course.

"This visionary undertaking, directed by Peninsula Papagayo developers Mohari and Gencom in alliance with Four Seasons, promises a peaceful haven profoundly embedded in nature and sustainability," states Ian-Robert Ciappara, General Manager of Four Seasons Resort Peninsula Papagayo. "We have collaborated with an international team of designers and architects, from Mexico to Greece, to generate a modern coastal lifestyle that our guests desired. Along with our personalized service and the enhancements, we have formed even more reasons to return to paradise."

Four Seasons Resort Peninsula Papagayo is set to produce an unrivaled experience, providing guests the ideal fusion of natural splendor, luxury, and sustainability. The resort opened on November 1, 2023, welcoming guests to rediscover the true essence of a coastal escape.

WELLNESS SHALA – A SANCTUM OF SERENITY
The Wellness Shala is a sacred space meticulously designed to provide guests the opportunity to unlock inner harmony, align with nature, and reconnect with themselves. Guided by bio-architecture and sustainability principles, and with unmatched sunrise and sunset vistas, it stands as a testament to the resort's profound commitment to crafting unique and unforgettable guest experiences.
Virador Beach Club
Virador Beach Club, the crown jewel of the resort's enhancements, proffers guests an idyllic sanctuary.
With effortless barefoot luxury, the pura vida spirit encounters a bohemian oasis. Guests relish an exquisite culinary experience with Eastern Mediterranean flavors at the waterside eatery and lounge, while adults revel in the infinity-edge pool and unwind in private cabanas, all set against the backdrop of the mesmerizing Costa Rican coast.
Kids for All Seasons – AN AMAZING UNIVERSE TO DISCOVER
Inspired by the flora and fauna of Peninsula Papagayo's enchanting mangroves, Kids For All Seasons will undergo a complete transformation led by Polyanna Paraskeva of Polyanna & Associates.
The acclaimed Athens-based architect known for imagining fanciful realms for children makes her captivating Latin American debut with this project, promising an Eden of exploration and learning at Four Seasons Peninsula Papagayo.
Sustainable Golf – Where Nature and Sport Converge
Renowned for its abundant wildlife, dramatic elevation variances, and panoramic ocean views, the Ocean Course at Peninsula Papagayo is an Audubon Cooperative Sanctuary with sustainability at its heart.
The 18-hole, par-72 Arnold Palmer Signature course and driving range are completing a renovation including a precision irrigation system to reduce water usage by 20 percent. Further improvements encompass more teeing area and 12 acres of indigenous vegetation with less bunkering to improve playability and strategically enhance course beauty. Alongside the golf renovations, the Golf Pro and Tennis shop will unveil a newly designed retail space and lounge area for golfing guests.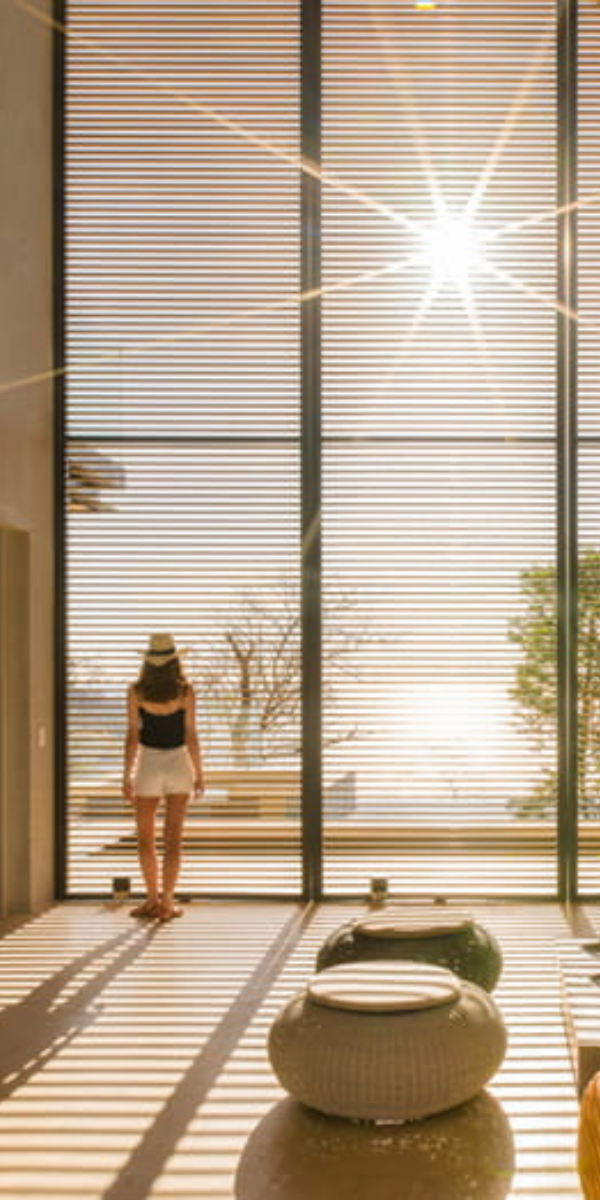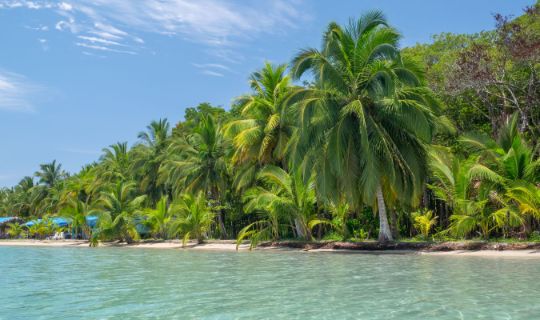 We at Terranova DMC are thrilled to hear about the new route connecting San Jose to Bocas del Toro by Sansa Airlines. 
This is fantastic news for us, as it adds Bocas del Toro as an easily accessible destination. We consider it a true gift, given the immense beauty that awaits travelers in this captivating place. 
Starting from November 19, 2023, until April 28, 2024, Sansa Airlines will offer flights twice a week, on Sundays and Thursdays, with a short one-hour duration. 
Departing from the main airport in Juan Santamaria, this new connection opens up incredible opportunities for travelers to explore the natural wonders and vibrant culture of Bocas del Toro. Don't miss out on this extraordinary chance to embark on an unforgettable journey.

Conclusion
In conclusion, the recent renovations at Nayara Tented Camp and Nayara Gardens, as well as Four Seasons Papagayo, have transformed these premier hotels into exceptional destinations in Costa Rica. Nayara Tented Camp now offers a new holistic spa and Nayara Gardens beautifully refurbished Arenal Pool Casitas, providing guests with a serene and rejuvenating experience.
Meanwhile, Four Seasons Papagayo has undergone extensive enhancements, including a new beach club, wellness sanctuary, revamped kids area, and a sustainably renovated golf course.
And the new route launched by Sansa Airlines connecting San Jose to Bocas del Toro is a game-changer for travelers seeking to explore the natural beauty and vibrant culture of this stunning destination. This connection opens up a world of opportunities for travelers who have longed to experience the magic of Bocas del Toro, making it more accessible and convenient to reach.   

These remarkable updates ensure that both properties can deliver unforgettable elevated guest experiences in two of Costa Rica's most picturesque locations. As a trusted travel partner, we are here to assist you in creating extraordinary Costa Rica itineraries that will impress your clients. If you have any questions or need further assistance, please don't hesitate to reach out.